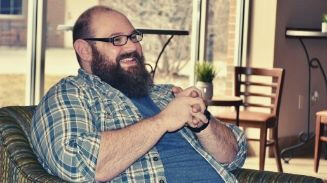 Brandon Jamison
Worship Director
Areas of Responsibility:
Oversees Worship Services
Oversees and manages Musical aspects of Worship Services
"I came to faith in Christ just out of college after a long period of deeply and sincerely searching for Truth. I began touring in a Christian rock band with a strong desire to use music to reach out to others who were seeking, and share with them what I had found in Christ. I carry that passion with me to this day and am excited to be part of a church that cares so much about reaching out to people!"
Brandon and his wife, Leah, began attending E-Free in 2004. He joined the worship team in 2006, and was added to the staff in 2012.