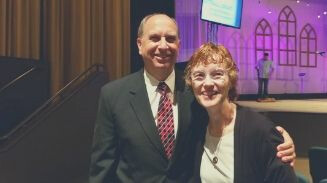 Dave and Marilyn Musick
Choir Directors
Area of Responsibility:
Oversee Adult Choir and the 8:30am Worship Service
"E-Free provides us a place to serve our God with traditional music and choir."
Dave and his wife, Marilyn, began attending E-Free Church together in 1980. In 1983 they became the Choir Directors and began overseeing the Traditional Service in 1994, and continue to oversee and help lead the 8:30am blended service today. Marilyn also serves as Curriculum Director for E-Free Kids, our ministry for elementary age children.