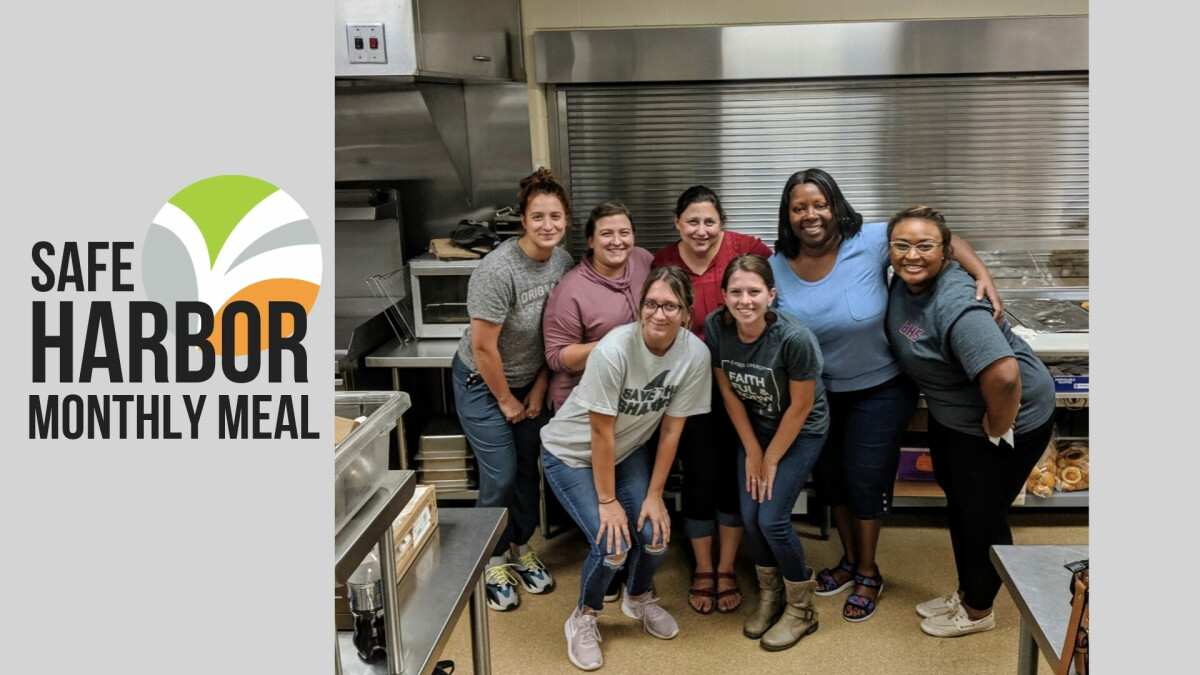 Fourth Wednesday of the month, 6:00 PM - 8:00 PM
Volunteers Needed at Safe Harbor
Safe Harbor is serving meals again and welcoming those who are able to assist. Various options are available to ensure volunteers' safety. View details and sign-up here.
Safe Harbor is asking that all individuals scheduled to serve, call ahead, letting them know their specific serving plan, and find out most recent COVID procedures. Ann Clementz is the contact person for this. Her office hours are 5am to 1pm Mon. – Fri. Phone: 309 829 7399 ext. 219
Each month E-Free signs up to provide and serve a meal at Safe Harbor on the fourth Wednesday of the month. Volunteers can make or pick up food (ex: Wal-Mart Party Packs, Papa John's Pizza, etc) and drinks, and take the food to Safe Harbor where they then serve the food to the residents at Safe Harbor.
Note: E-Free can pay for the food that the small group makes or buys or the group serving can choose to donate the meal as part of their service.
---
Time Commitment: 6:30pm-8:00pm. The meal begins at 7:00pm.
Volunteers needed: A minimum of four people to serve. If there are more than 4 people signed up, the other volunteers may serve drinks, help prep food/dessert, and chat/hang out with the people while they are eating in the dining area.
Questions: please contact Curt Drake at 309.212.6800 or