Community Ministries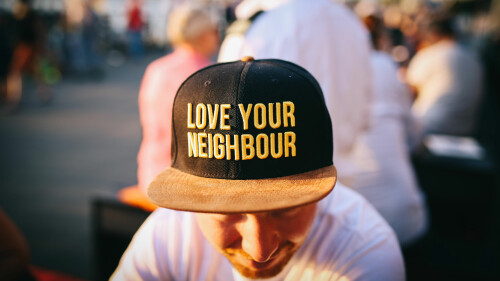 We want to be known as a church that is FOR the local community and we encourage those who call EFC their church home to get involved locally. Many of our small groups choose to make serving together a part of their group activity.
Safe Harbor
Join us on the fourth Wednesday night of the month in preparing and serving food to the homeless. Each week we need three to twelve volunteers. Plan to arrive at 6:45pm. Dinner is served at 7:00pm.
Contact: Curt Drake,
Safe Harbor Sign-Up page: https://www.signupgenius.com/go/20f0d48afa829a6f94-safe
Catalyst Ministries
A local organization dedicated to rescuing women and children at risk. Volunteer opportunities include administration help and work projects for small groups. In addition, volunteers are needed as Catalyst hosts a monthly Cafe Night to raise awareness.
Contact: Rebecca Sommer,
Home Sweet Home Ministries
Join us as we partner with HSH ministries by providing volunteers for sorting donations in their warehouse, serving meals to residents, teaching a skills class, tutoring kids, and much more. Volunteer opportunities vary based on time of year and needs.
Contact: Rebecca Sommer,
Sheridan School
Volunteers from EFC come alongside the students, staff and families of Sheridan School to give support in ways such as volunteering for the reading program, helping with childcare for PTA meetings each month, donating items to the school store, and helping at the Teacher Appreciation Lunch each spring.
Operation Backpack
During the school year, we provide backpacks filled with food for at-risk children. Each Thursday, volunteers spend 45 minutes to 1 hour at Sheridan, preparing backpacks filled with food donated from Midwest Food Bank. Once a month, a volunteer picks up food from Midwest Food Bank and transfers it to the school.
Operation Backpack Sign-Up Page:
https://www.signupgenius.com/go/20f0d48afa829a6f94-sheridan1
Trunk or Treat
Each fall, volunteers from EFC team up with Sheridan School and partners from the local community to create a Trunk or Treat event. Our 2019 Trunk or Treat served nearly 500 families and we're already looking forward to next year!
Contact:
Connie Unruh,